The Xtremepush's platform needed a better interface to improve user experience. Colours and interactions had been overlooked and the team didn't have the resources for a radical redesign.
The product
Xtremepush is an all-in-one, multi-channel, analytics and engagement platform. The Xtremepush's solution allows companies to precisely analyse and personally engage their users.
At Xtremepush I've been covering the role of main UI and UX designer, helping the company grow from their very beginning to the reach of global success.
A new UI
The SaaS dashboard needed a UI refresh in 2015. The main problem was a great lack of colours and contrasts. All colours were greys, even the accent colour was not a strong colour. All this made the platform look dull.
The process started collecting feedback from clients and finding competitors references.
The limitations in this task were mainly related to the amount of time that the development dept could dedicate to it, and the impossibility to re-design the core of the UI.
I've then agreed with the CTO to proceed to improve the colours and correcting some other UI issues to improve the overall user experience.
The changes were planned to give the product a fresh look without charging the developer dept of too much work, taking them just the right time.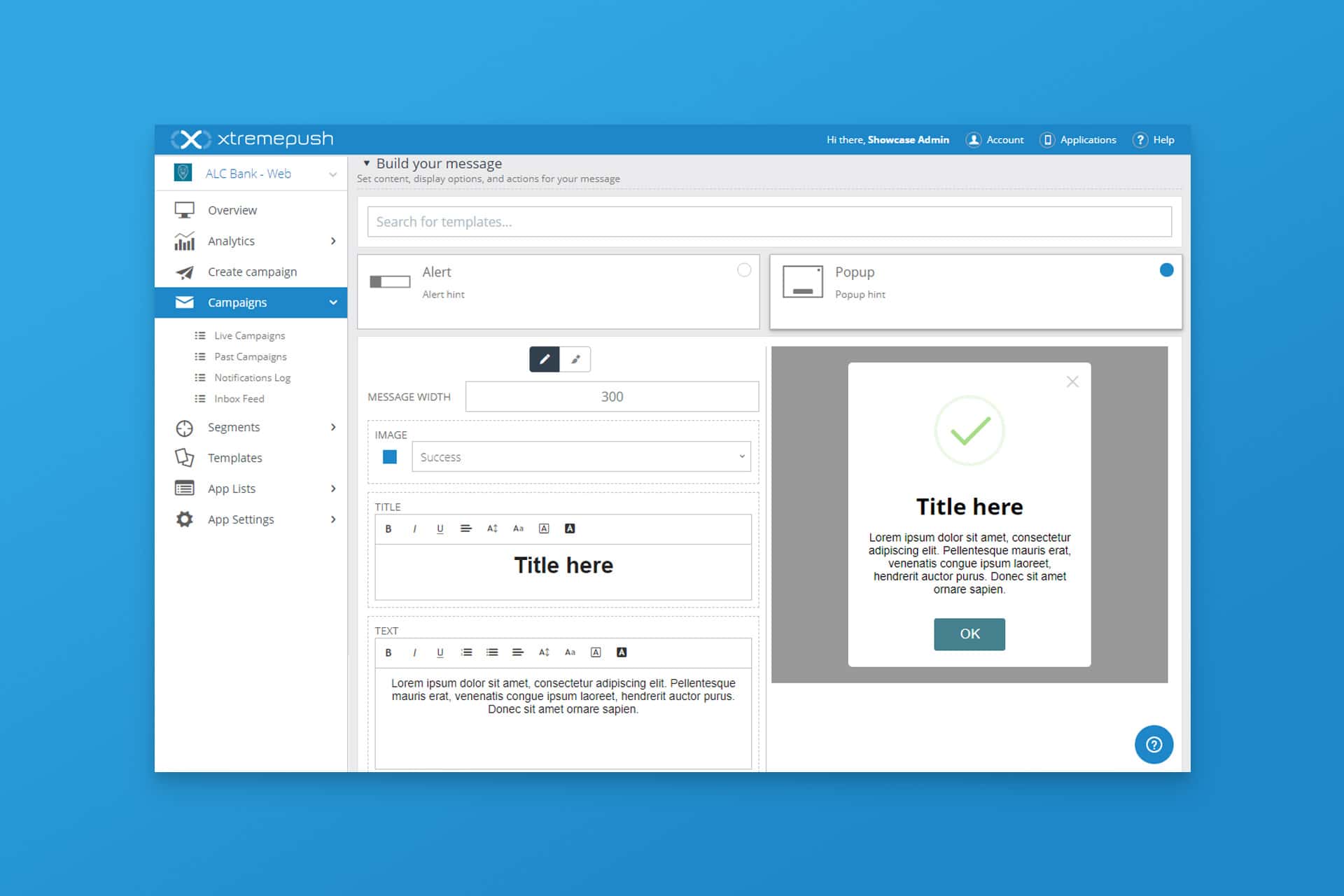 A big bias that influenced the construction of the first UI was to design and code only on Apple devices. As turned out, the majority of clients' computers are Windows machines with a really bright, 72dpi, chep displays. If on Mac the contrast was barely acceptable, on windows was a real issue.
Simple solutions like a proper use of colours and contrasts, adding hover effects on table rows, uniforming buttons styles, and a good use of drop shadows greatly improved the overall experience on every screen.
---
An editor for "In-App messages"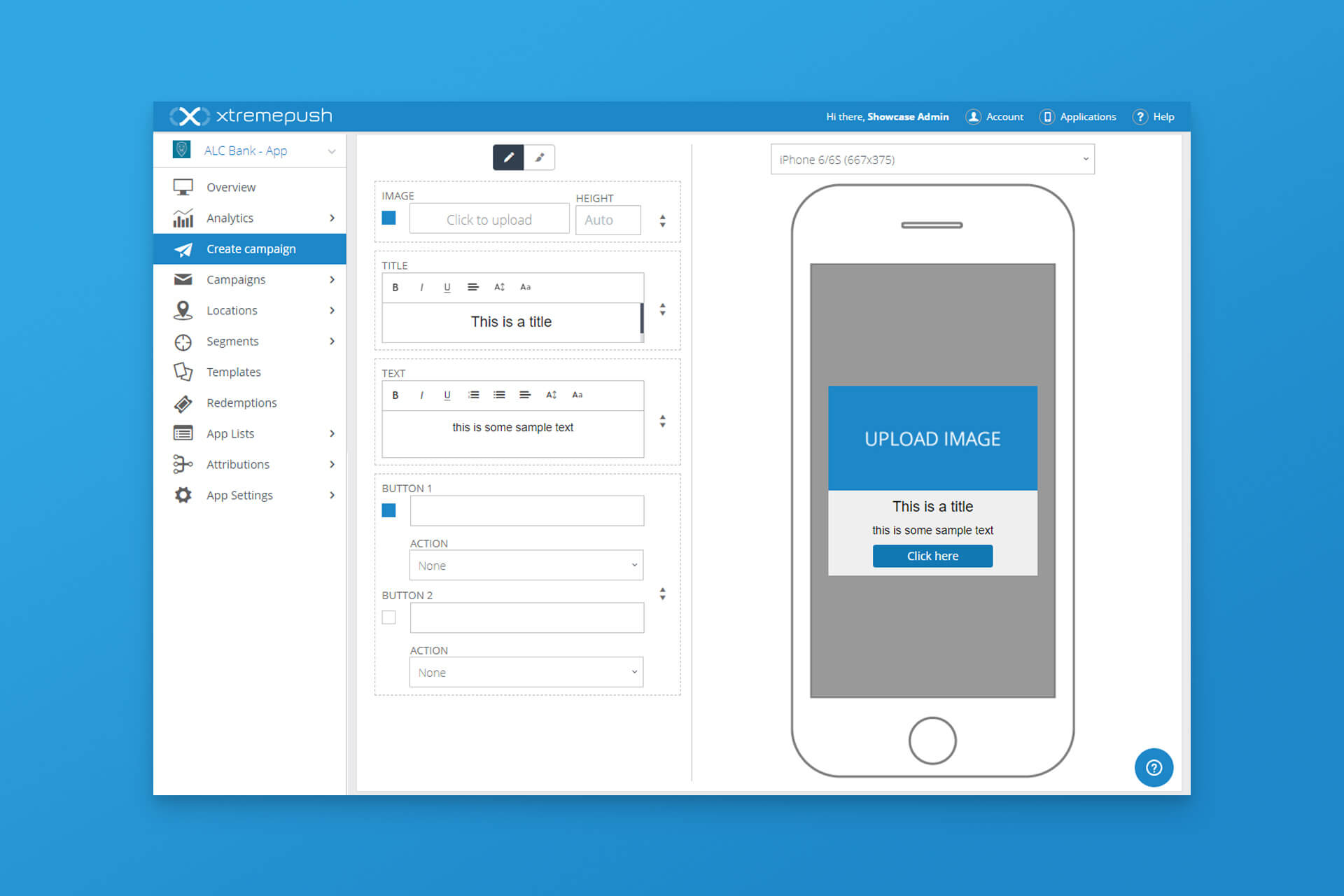 The In-app messages section is one of the most used in the platform. It allows the dashboard user to set up a popup-like message that appears in the connected application.
An essential part of this project was to build a multifunctional page that should have been easy and quick to use.
Through the use of progressive disclosure, the result is a section that starts with four layout options and, depending on the user's behaviour, the UI reacts to show a different set of options and editors.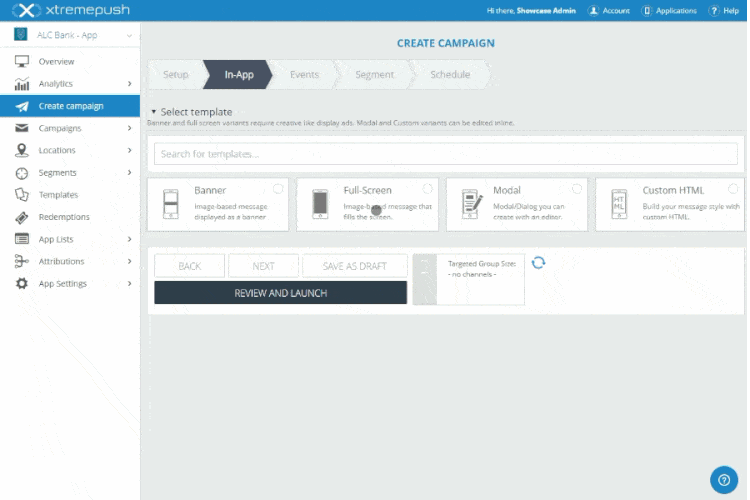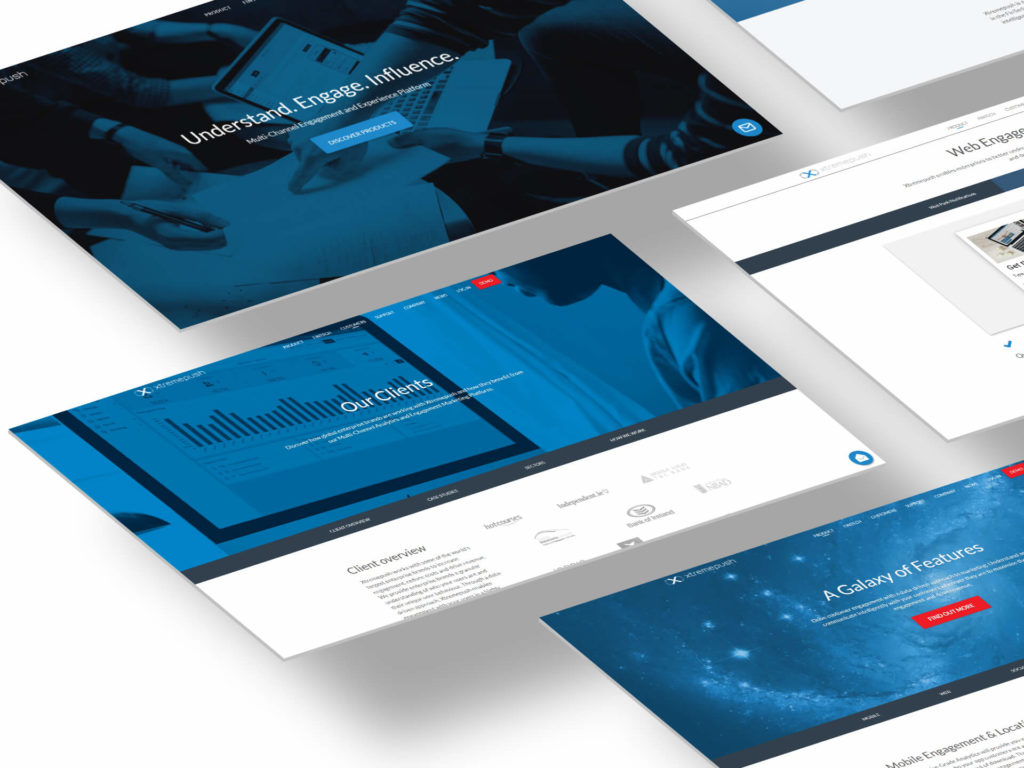 Other project I followed for Xtremepush